Codes are everywhere.
Where ever are they? Can't find them?
Keep looking. You will.
A silly start to a post about learning something I know very little about. Like haiku. And like my attempt at haiku, I wasn't very good at it but I did it anyway!
This week my challenge was to learn to code for one hour. If this idea is new to you, hang in there. All that means is that I did one hour of "computer programming for the computer illiterate". Now, the reality is that today we all use computers everyday, effortlessly and seamlessly. But truth be told, most of us haven't got a clue about how they do the fascinating things they do. Well at least for kids growing up in Canada's schools, that's changing. Kids right from Grade One and up are starting to learn about what is involved in coding and as usual educators are developing innovative and fun ways to learn.
And it's important! Frankly, we, as well as the upcoming generations, need the opportunity to learn about how this stuff works. For those of us in the older group, it will create increased appreciation and awe at what it takes for us to have the advantage of this technology. And for the younger folks, this is a HUGE trajectory in the area of careers. Unless they are exposed to these concepts, students won't have the same opportunities to discover if this is their passion and maybe a career they want to pursue.
For my learning, I dove in and checked out Code.org. First I tried doing an independent project in the "Artist" space but quickly aborted mission when I realized I was in way over my head!
So then I moved on to taking a tutorial which was much better. You can see in the top of screenshot below that I'm on level 8 but my level 7 needs work (indicated by the light green). I found it interesting to observe my learning during this session! I was feeling rushed (my "things to-do" list was nattering at me) and could recognize that in order to really think through the sequences needed, I needed to allow myself the time it would take for my brain to process things. Valuable self observation.
By the time I progressed past level 7, I was at capacity for the day! (and my nattering "things to-do" list won out)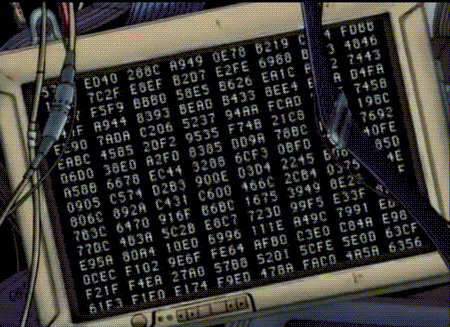 Next time I opened up Code.org, I looked at some of the games and found one just up my alley! My oldest son (gr.11) is presently in a performing arts program in Whitehorse and this May, they are putting together a full length adaptation of Alice in Wonderland. So this game caught my eye!
It was a perfect! Apparently my comfort zone in coding is "Grades 2-5" but no self-judgement here. We all gotta start somewhere. After I finished the game (awesome learning disguised as a game), I even received a certificate that I shared on Twitter, of course!
I highly recommend Code.org! Give it a go, whether you're an educator or not, it's a great way to …
Keep learning,
Dianna