This universe I speak of? I don't know the official name yet but it reminds me of Wonderland (of Alice fame). Maybe I'll call it the "Rabbit Hole". It's this crazy and amazing maze of tunnels burrowing through a massive warren of information in regards to educational technology! I'm finding myself all turned upside down and inside out trying to navigate through all that is out there so I was happy to hear that there are some tools out there to help me orient myself. Whew.
Enter the app, "Feedly". We learned about it in class this week and basically it's like that place in your living room where all the dust bunnies meet and hang out. It's an app that gathers all the posts and articles I want to be reading, from the sites I follow and BAM! Instead of having to open tab after tab on my computer screen, I OPEN ONE! and then I'm off to races, reading all this great info without getting lost in the Rabbit Hole. It's pretty great.
I've added a bunch of sources to my "Feedly" by googling ed-tech blogs, adding what I could from who I follow on Twitter and sites/blogs recommendations from colleagues. This is what it's looking like so far…
Yup, I'm getting more techie everyday! I have to laugh because this is all so revolutionary for me, but I have some friends (@toderash comes to mind) who've been doing this stuff for 10-15+ years and it's like breathing to them. Oh well. Better late than never.
Two of the blogs I'll be following with the help of Feedly is Free Technology for Teachers and Cult of Pedagogy. The reason I choose to follow this first blog is kinda obvious. Although one of my colleagues told me about the author, Richard Byrne, and made me follow him on Twitter, honestly, I was hooked right away by the word FREE! Who wouldn't be! I'm not in love with how the blog is set up but I LOVE what a great job it does at hooking teachers up to great technology that is accessible and current.
Now, Cult of Pedagogy with the talented and self-proclaimed nerd, Jennifer Gonzalez, is another story! If you haven't already, CHECK THIS BLOG OUT! It is a fabulous site with layers of awesomeness. Even the way it is set up makes me just want to camp on the site for hours, absorbing all it's tasty yumminess. EVERYDAY I learn from this site, so it's a must for my Feedly. The site conveys a warm, personal, fun, and inviting tone and offers a selection of ways to feast on the info, through posts, podcasts and videos. Yup, I have a crush on Cult of Pedagogy. There's no denying it.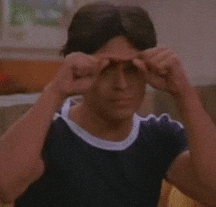 So, go check it out! Go, it's okay, I'm done here! Have fun and..
Keep learning!
Dianna